ROB bikes to work, ALONE
Jun 5th, 2009
As we finished up Bike to Work Week... Rob rode a tandem bike to work.. he was supposed to have the GM of the station with him,but...
In usual Rob style he got to the GM'S (General Manager) house late and had to ride to work alone!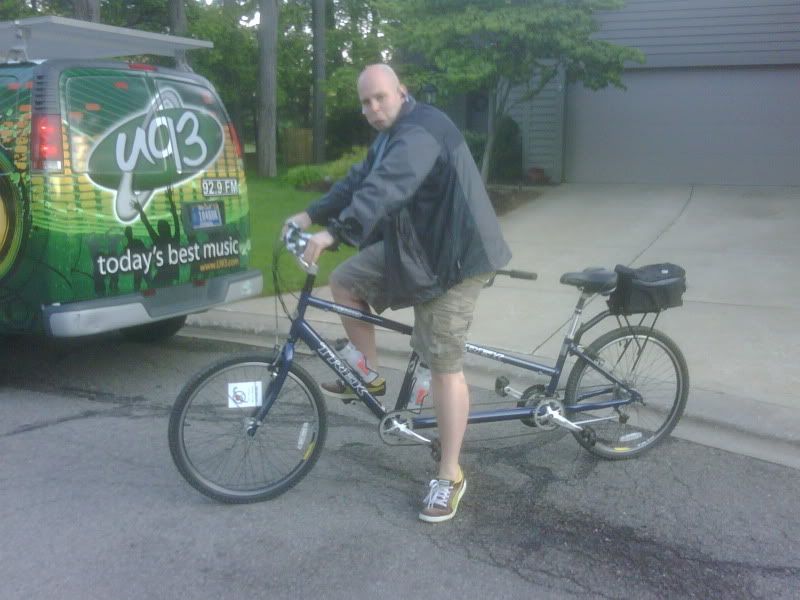 (Rob leaving the GM's house with no GM... )
BIG Thanks to THE AVENUE BICYLCE STATION for hookin us up with the Tandem Bike... which if you've never rode one, you should.. they are a unique experience!
Of Course it took Rob most of the show to ride from Adams and Ironwood to the station on Cleveland Road, (by Bendix Rd).. and he even stopped at McDonald's and ordered breakfast in the drive-thru... oh, yes he did...
more pictures coming soon!